Great to see progress views of the other two sides of the house.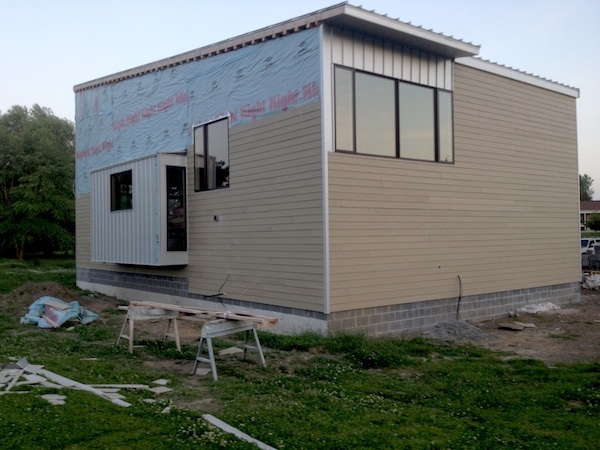 Here the siding on the back side of the house is almost done. The standing seam galvalume cladding on the bay window is done, and the rest of the lap siding panels should follow soon.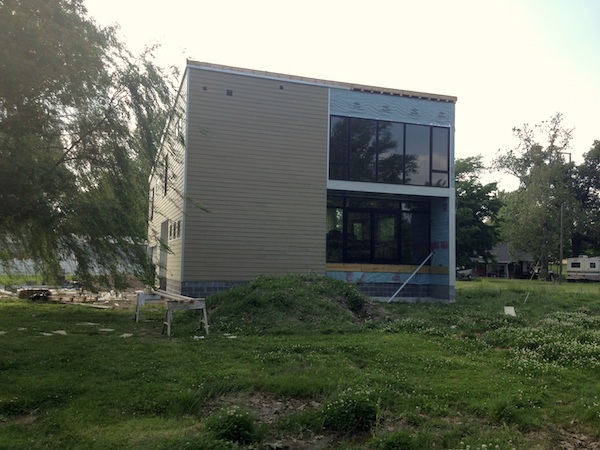 This is the end of the house where the living room, and master bedroom above face out to the yard. The lap siding panels are done here, and the standing seam metal at the master bedroom window wall remains to be finished. You can look at the metal siding above the kitchen window on the opposite end of the house to get a feel for how this side will finish.
Or have a look at the illustrations on the catalog page.