Pleased to share that the siding work is complete - the cladding is installed on all 4 sides. And the stone wool insulation inside is also complete.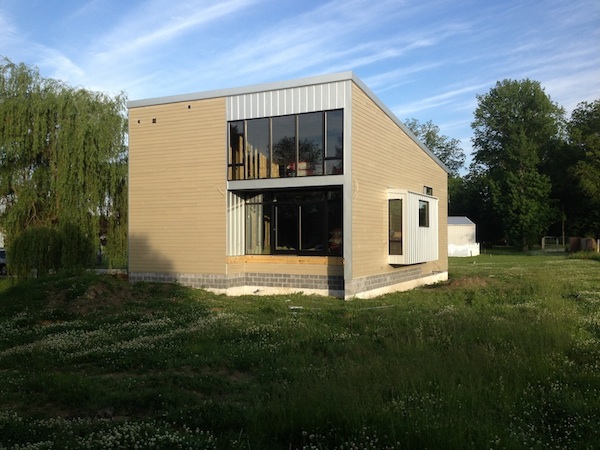 The tan color is the factory paint primer, but the house looks remarkably like the illustrations from the catalog page.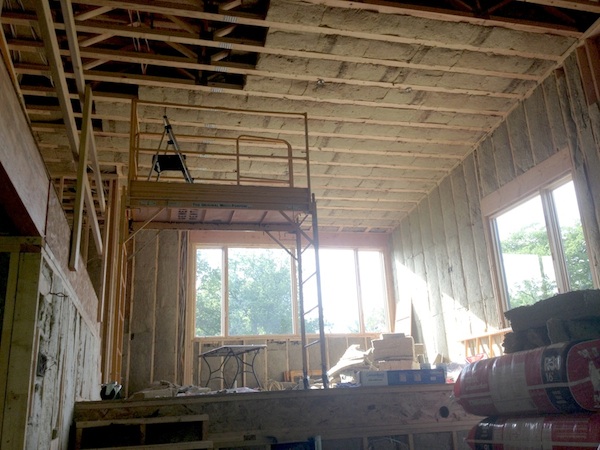 The stone wool insulation is almost complete in this photo. The 2x6 walls are insulated with R23 stone wool batts by Roxul. The ceiling/roof has two layers of R30 - this is possible because the dense stone wool is only 7.25" thick for R30, makes it easier to have enough room for two layers. The internal partitions are sound insulated with an additional stone wool batt. This will be wrapped around the interior with a smart vapor control membrane that blocks moisture vapor when dry, breathes if wet, and contributes to the airtightness of the house.