Its very exciting to see the cladding going on the house now. It really begins to take on a familiar character as this texture appears on the surfaces of the house. If you've not looked back at the catalog page recently to see the drawings of the house, now would be a great time to compare.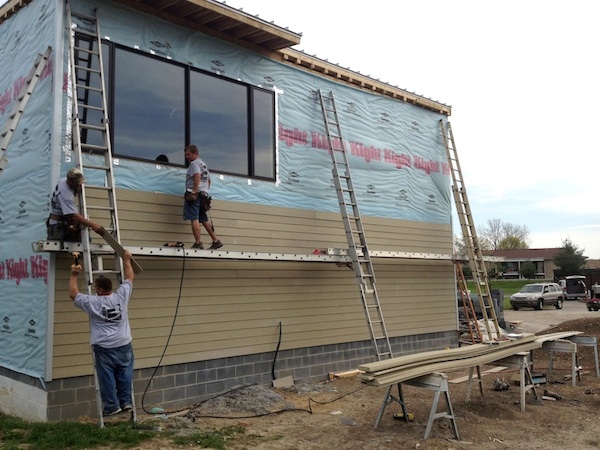 Here siding is being installed on the end wall, at the kitchen windows.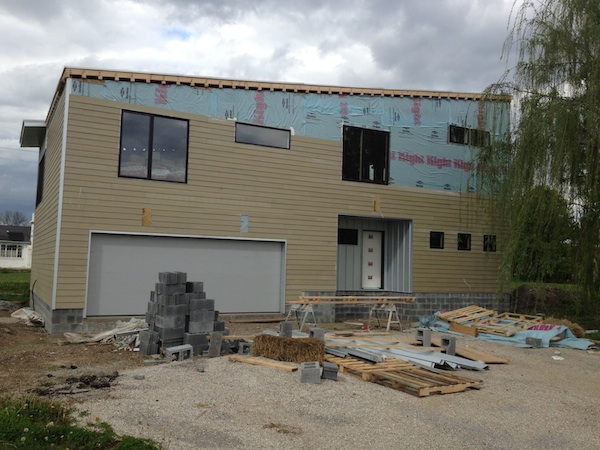 And here, somewhat later, the work has moved around to the front of the house.
More photos of course are available in the Flickr album.