When we left our intrepid XHouse1 family, they had their existing house under agreement, triggering a sequence of must-do tasks, a critical path to being settled in their new XHouse before school started in the Fall of 2014.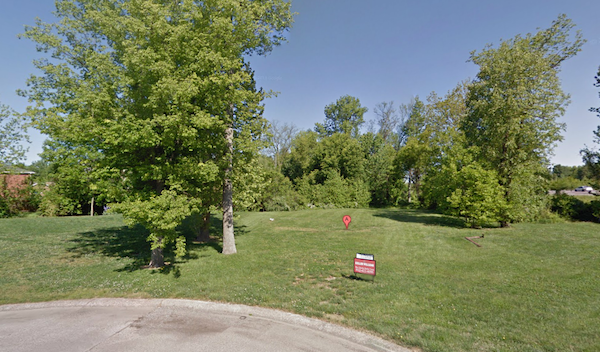 view of potential project site
With a settlement date for the sale of their current home on the calendar MJ and family secured a rental home in the area where they would hunt for building sites. They knew the school systems they wanted, and it was a matter of locating a building lot in a neighborhood served by these schools. These were existing built-out neighborhoods. Not areas on the frontier of development in their region. So they would be scouting for empty sites in existing mature neighborhoods - always a sketchy proposition for a modern home.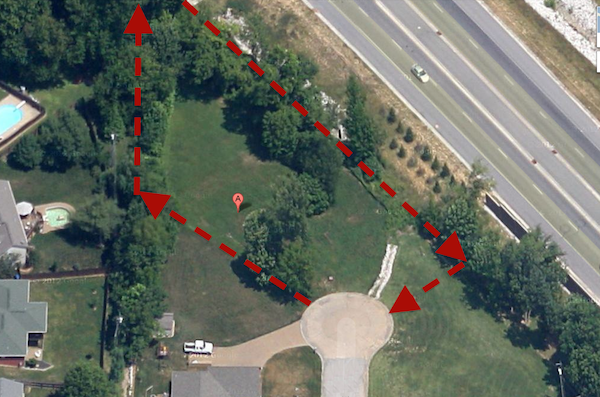 mapview of potential project site
The site they found was at the end of a street on a cul-de-sac. It had mature trees, a quiet street setting, and was suited to the side entry configuration of the XHouse1. It did require the mirroring of the floor plan, any easy thing to do. This site does border on a limited access roadway however, which on the face of it may sound objectionable. But the positive aspects of the site outweighed this for the family. The XHouse1 floor plan actually has very limited windows the side that would be facing this road. The design assumption with the XHouse1is that this wall would face a neighboring house so windows were limited for the sake of privacy. In this case it means that there would be limited exposure to the road and the few windows on this side would be well screened by existing mature trees. A road may be a less friendly neighbor, but in some ways a more predictable one.


Xhouse1 design mirrored
Alas, this site was not meant to be. Negotiations with the land owner who lived on an adjacent lot revealed objections to the design of the XHouse. Such a situation could warrant an essay all its own, but that story has been told before. Suffice to say here that in our world prejudice takes all forms.
So this site was not to be. It makes it easy to excuse the site's faults, and regrettable to forget its assets, but in the end it was a relief to escape the rejection of a neighbor. The family was off to other and better places.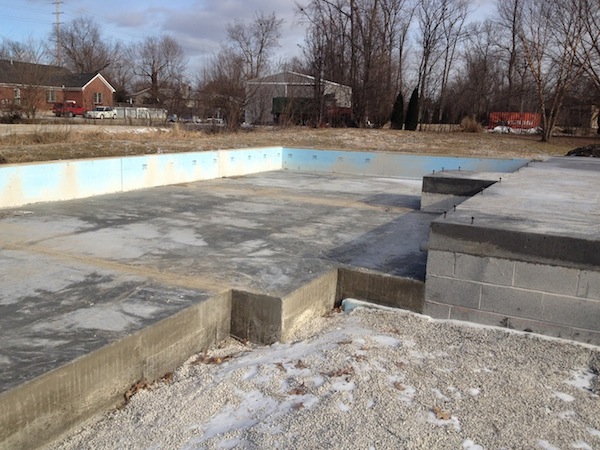 slab work completed at end of Jan 2014, carpentry to begin soon
As always we thank our customers for sharing their projects with us. If you want to see all the photos of this house visit our flickr set for the XHouse1 First Build. And if you want to learn more about the design, head over to the XHouse1 in our catalog.