Another step taken with the handrails - the temporary wood panels for the stair have been installed, and they look great.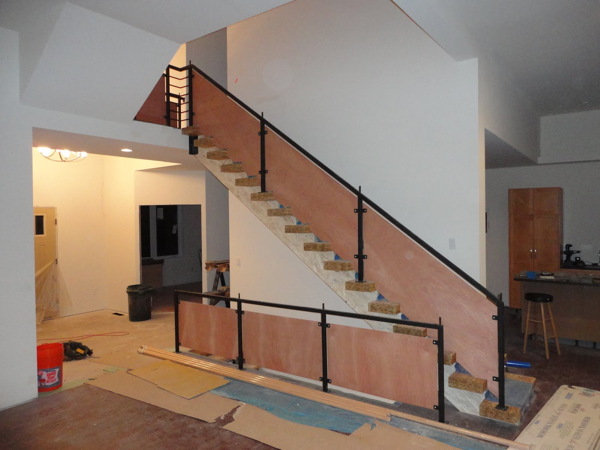 But these are simply luan plywood - thin quarter inch plywood that is typically put under tile or vinyl floors as an underlayment. However it does help you imagine a nice baltic birch ply as an alternate to a glass panel. But we are not done - the wood handrail that will top these is yet to be installed. You can see them on the floor in front of the railing in the photo above.
A few more shots after the link.
Get the flash player here: http://www.adobe.com/flashplayer