The rail for the stair has arrived, and before it went in the temporary stair treads were OUT, and the final stair treads were IN.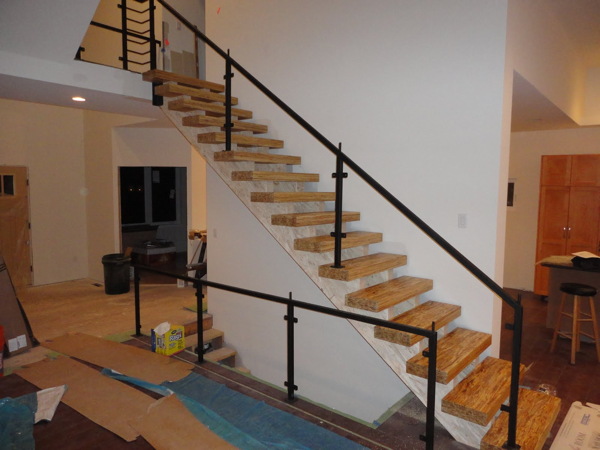 All of the rails still await the in-fill panels that will complete them, but for the time being its a bit less precarious going up and down the stair. I really like the parallel strand lumber that was used for the stair treads. This is an engineered wood product made by laminating small strips of wood under great pressure. The resulting wood is stronger and more consistent than solid wood lumber and it is used for structural beams in wood frame construction. This is a great appropriation of that material for another use where the interesting grain pattern can be displayed.
More photos after the link below.
Get the flash player here: http://www.adobe.com/flashplayer