The owner has moved back into the house - a great milestone. But while his time is now split between getting settled and finishing the details, some things were getting finished outside.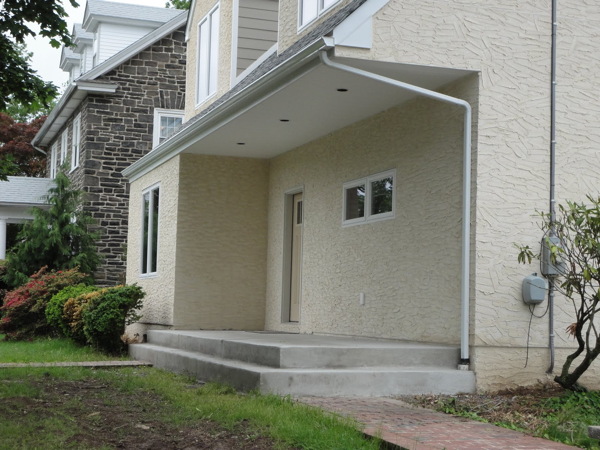 The original house had a small front stoop, but now with the great overhang on the front of the house we've expanded it into a full width front porch. With steps all around and no hand rails it retains its open feeling.
Around back a similar concrete patio has gone in outside the living room windows where life can move outdoors during fair weather. These are modest paved areas, yes, but will give much utility back to the house. More photos after the link below.
Get the flash player here: http://www.adobe.com/flashplayer