Siding is going up rapidly, and the water proofing now complete earth is being placed around the house. Its finally starting to sit in the ground the way it was meant to.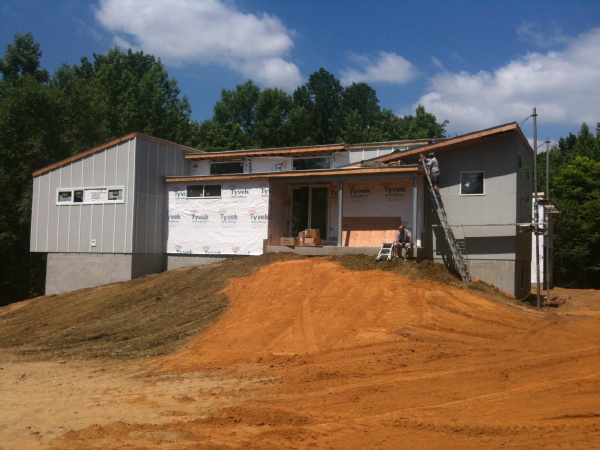 The rough-in of plumbing, electrical, and HVAC is moving along. When they are complete insulation is next. Outside the siding is almost complete. The next steps outside will be stucco and veneer stone.
Plans for the two story version of this house design are available through our catalog page. Remember, this design is offered at a much lower price than the rest of our plan collection. Check it out.