Now that the windows are installed, and the roof is on, the house has been wrapped and the electricians, plumbers, and hvac workers are doing their thing inside. The next task outside is the waterproofing of the basement and completion of the perimeter drain.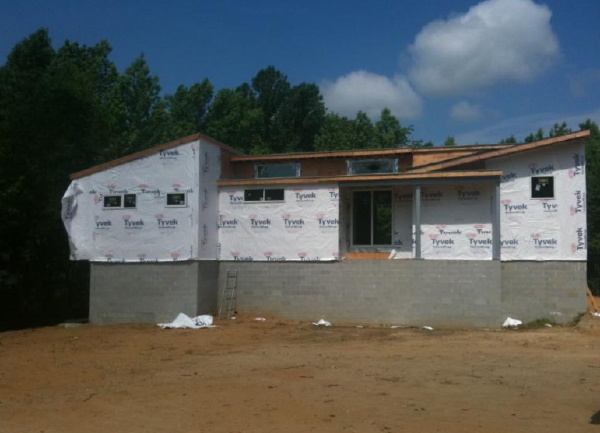 Now that the framing is done the progress will appear to be slower, but their is much happening. When the fill is placed around the house it will sit better as it was designed to, on the peak of the little hill in the center of the site.
Plans for the two story version of this house design are available through our catalog page. Remember, this design is offered at a much lower price than the rest of our plan collection. Check it out.