There has been some curiosity about the differences between the two story house plan version of this design, and the one story, with daylight lower level. Here is a comparison of the floor plans.
The main living level is much the same - NJ on top, Two story below: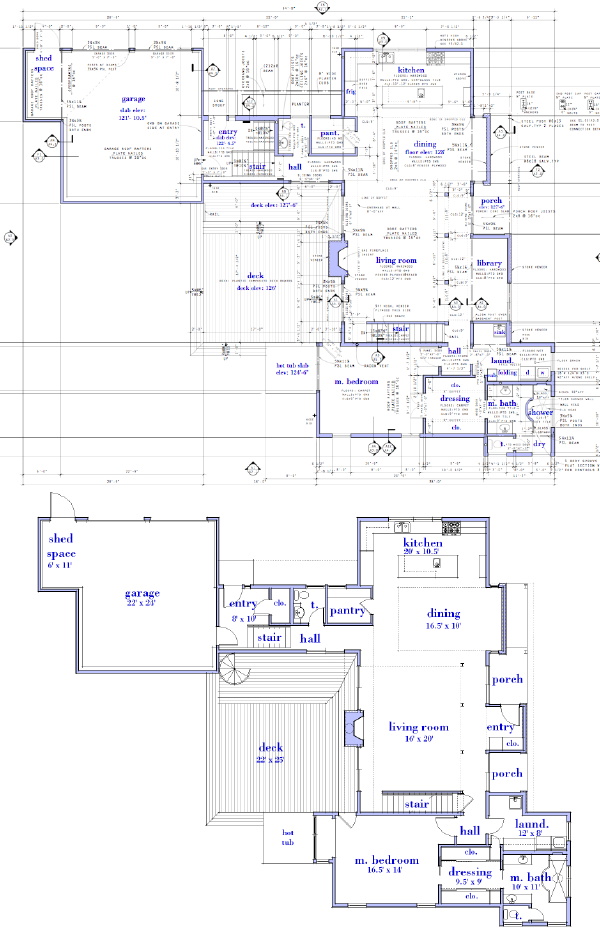 You'll note that the NJ version has a library area along the living room where this is a second floor space in the other version. The entry vestibule is also removed from the NJ version and it relies on the vestibule at the side of the house where the majority of comings and goings will take place.
Then for the two story version we go upstairs, and the NJ version downstairs.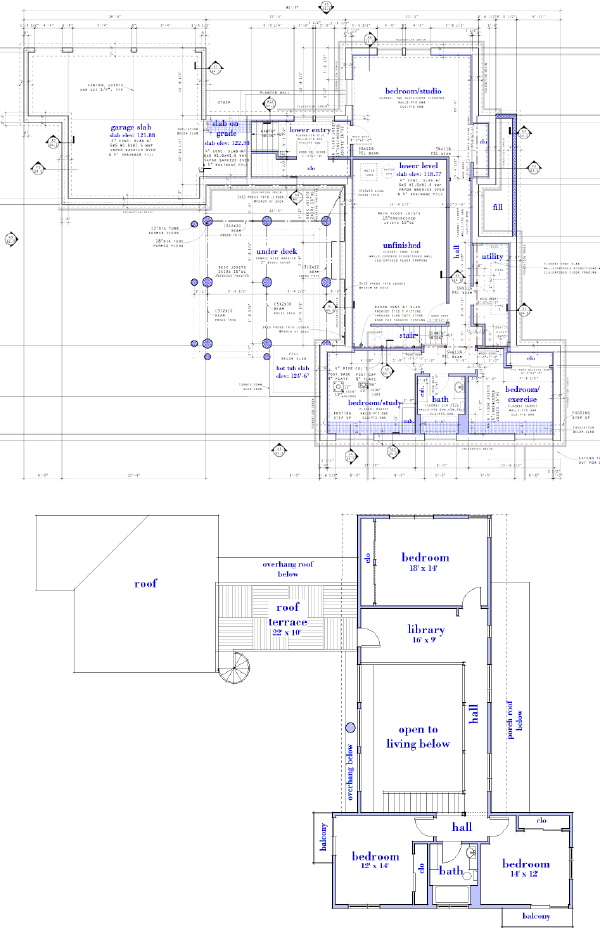 Upstairs there is a walkway that surrounds a two story living room. The home office is to the top above the kitchen. In the NJ version you go downstairs to a hall that connects the bedroom to the home office below the kitchen. The two story space is replaced by a basement storage room. The bedrooms in both schemes are much the same, but the home office in the NJ version connects directly to the side entry by a short stair. In the two story version there is a door to roof deck above the entry, and a spiral stair down to the main deck.
Plans for the two story version of this house design are available through our catalog page.