This is it - almost done with the modeling. I probably will not be posting any more progress shots. Once I finish the interior image shoot I'll prep the catalog page and the Design Prints. This is how its looking.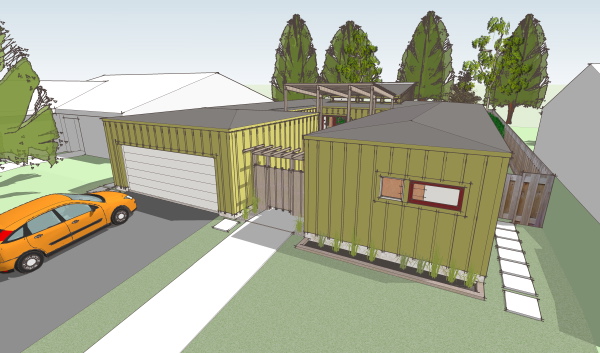 The front: very understated and private from the street.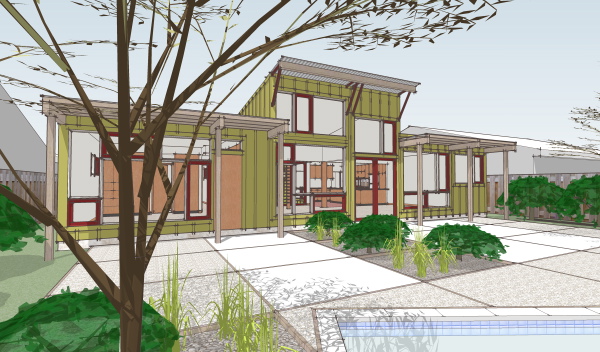 The back yard: I'm trying to channel that mid-century atmosphere here!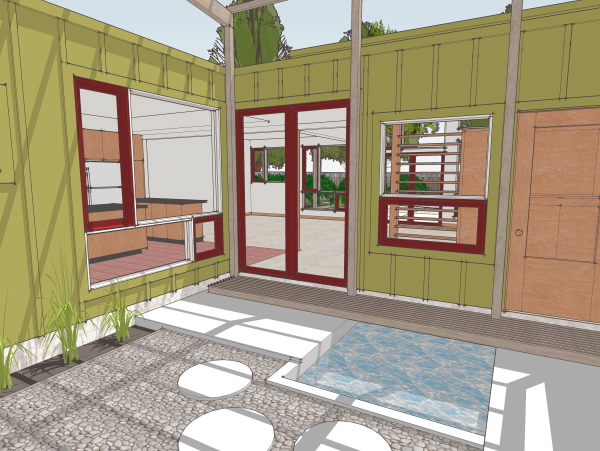 The court/atrium: just beyond the gate is this sweet little courtyard. Thanks for following along. I'll announce when the Design Prints are available.
Technorati Tags: house plans, modern design, modern house, Palo Alto House