As we begin a new customer construction series we thought we would do something different this time. Something we hope is helpful to many of you who may be thinking about setting out to build a house for the first time.
We are going to share a summary of the upfront work by our customer - the decision to build, the search for a house design, the search for a site, the work with the builder, the work with the bank. Steps that all of our customers have to undertake. And steps that many of them have never taken before. We'll do all this while watching the construction of the house begin.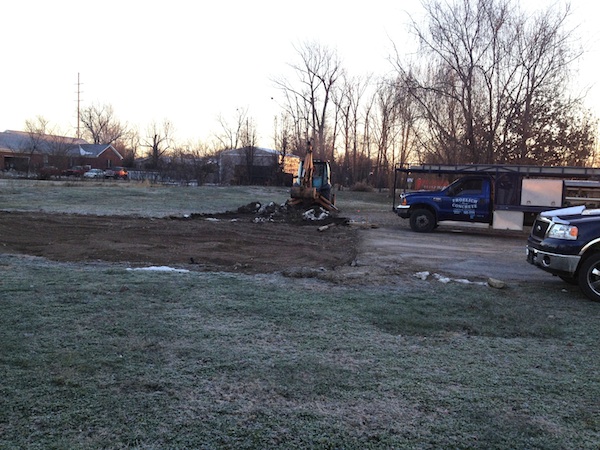 excavation begins at the Indiana XHouse1 site
So welcome readers to the Indiana XHouse1, the first build of this design. Watch this space for links to an upcoming Flickr gallery, construction updates, and the continuing story of the road to build your modern home.