So far in our documentation of our Row House design process we've discussed the overriding organizing type that results from the transverse or longitudinal stair. At the same time we've been developing three different versions of each type - a 2 story house, a 2.5 story house, and a 3 story house.

These three house sizes allow a range of accommodations even as the footprint remains the same. The basic 2 story house yields a 2 bedroom house design with a low slope roof. The roof however slopes at greater rate in the front bedroom creating a higher ceiling and a loft like feel. But even this most compact version of the house can be had with the expanded floor plate, yielding a 3 bedroom plan with additional living space on the ground floor.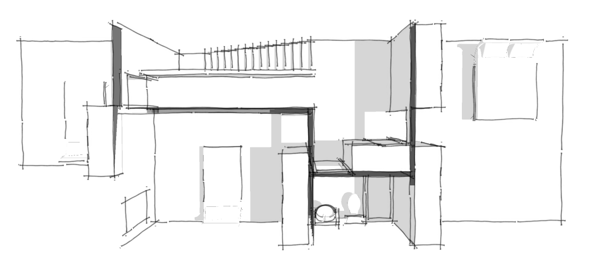 The 2.5 story house features a traditional sloped roof with window dormers at the front and rear making for an additional attic level. This space can be finished off into a home office, guest room, or up to two bedrooms. This gives the 2.5 story plan the option to expand to 4 bedrooms, or 5 bedrooms in the case of the expanded floor plate.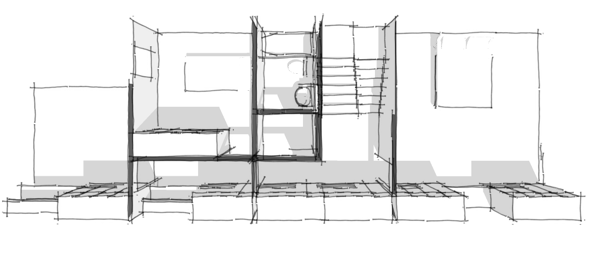 The 3 story versions share the roof line of the 2 story, low slope with higher ceiling in the front bedroom. So this yields a standard configuration of 4 bedrooms and 2 bathrooms, which expands to 6 bedroom in the expanded floor plate version.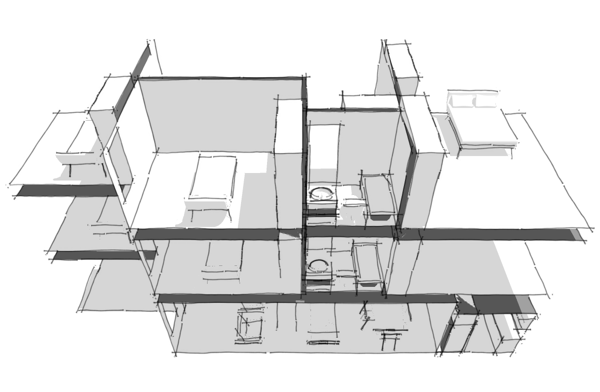 So within this family of townhouse designs we have everything from 2 bedroom to 6 bedroom house plans. When combined with the variable widths, and the two stair types, it becomes easy to build a variety of housing types in a townhouse development or infill project.
Next we'll look at how you can start to combine these to create a rich urban fabric.