Last month we posted the floor plan of an extensively modified Plat House that was shipping out to a customer in Hawaii. Today we have an equally modified Plat House going out to a customer in Oregon.
While this one also takes off from the 3 bedroom version of the Plat House, the big transformation here is in the living areas, more so than the bedrooms.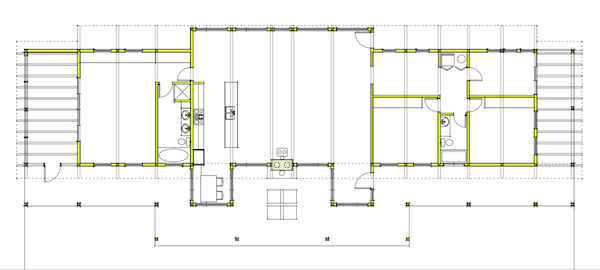 Its looking like these two may go under construction at the same time. That would be fun!