As promised the new XHouse5 design has gone live in the catalog this weekend. Design prints are available now, Construction Prints will follow on your demand, or lacking that then when we get to them!
The XHouse5 is a fusion of the the XHouse Collection's mission to introduce a line of modern houses with contemporary design themes, and the energy efficiency mission laid out in our Lagom House designs. The XHouse5 incorporates the energy efficient USA New Wall and Swedish Platform Framing into the Construction Print set as do the Lagom House variations. If you are not familiar with these features, this is our well studied wall system recommendations for building high performance houses with familiar and common materials.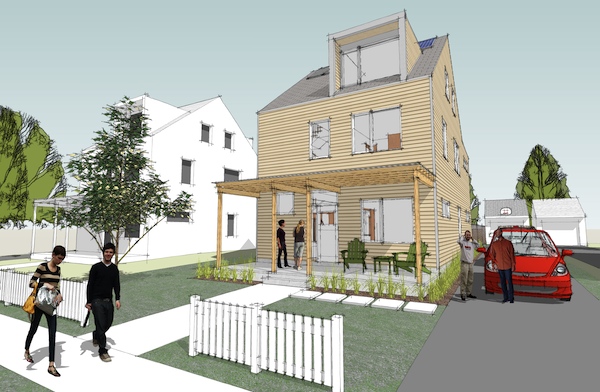 The XHouse5 design is also the narrowest floor plan we've introduced in this 3 bedroom, 2,000sqft range. It will fit on narrow lots, in particular infill sites and new developments following traditional neighborhood patterns. We think this is a good one, and we hope you will like it too.