Its time - all the rough work in the house is complete and its time for finishes to begin.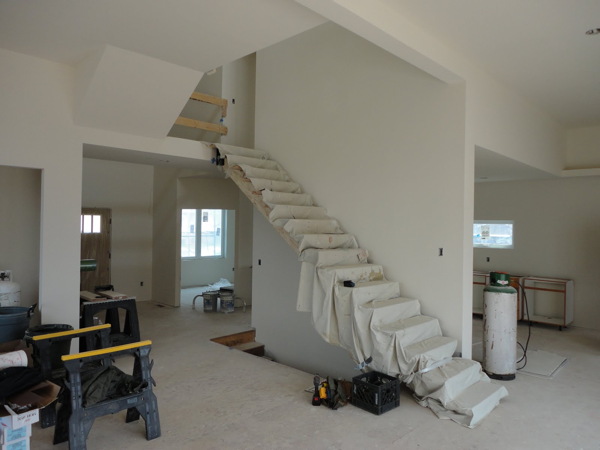 The drywall work has been painted, at least a base coat of white to begin. The owner has moved in the kitchen cabinet boxes, which are actually being re-used from the original house. He built these himself for the original house, so he dismantled and salvaged them for the new house, and we made sure they would fit in the new location in the addition portion of the house. I suspect he has some new pieces to fabricate and some existing ones to alter, but its still largely ready to go.
Other finishes in the house will begin in earnest soon as well, and we've actually entered the last major phase of construction. More photos in an image browser after the link below.
Get the flash player here: http://www.adobe.com/flashplayer