And in a blink of the blog's eye those dusty plywood subfloors are gone, and finish flooring rolls out in its place. Stained bamboo in the living area, planks recycled from the original kitchen in the office, and carpet upstairs in the bedrooms. I know there is still a lot of finishes to complete, the bathrooms for instance, but this place is starting to smell like Done.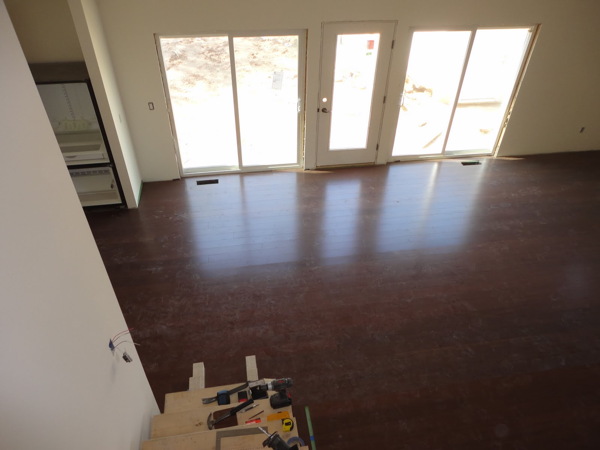 Construction momentum is an amazing thing, and this project has had it. Every week the house took a significant step, even when mother nature was throwing everything she had at them. So its looking very done, but the baseboards and other trim are not in, and the kitchen as you see still needs to be assembled. None the less, an amazing transformation over the past few weeks.
As always more photos after the link.
Get the flash player here: http://www.adobe.com/flashplayer