The rough in of electrical and plumbing is complete and the insulation of the walls, roof, and ceiling have begun.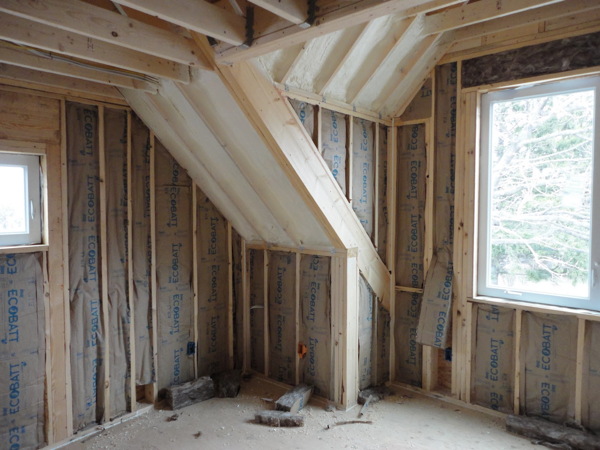 The owner is using EcoBatts by Knaupf insulation, a european company that has brought this recycled glass batt insulation to the US. R-values are consistent with other fiberglass batt products. Notably the glass fibers are brown from the color of the various recycled glass that goes into the mix.
A few more photos after the continue reading link below.
Get the flash player here: http://www.adobe.com/flashplayer