Well the Motrad house is not exactly putting on a tux and stepping out on the town, but it has gotten a second wrap of black asphalt coated building paper and reinforcing mesh in advance of the start of stucco application.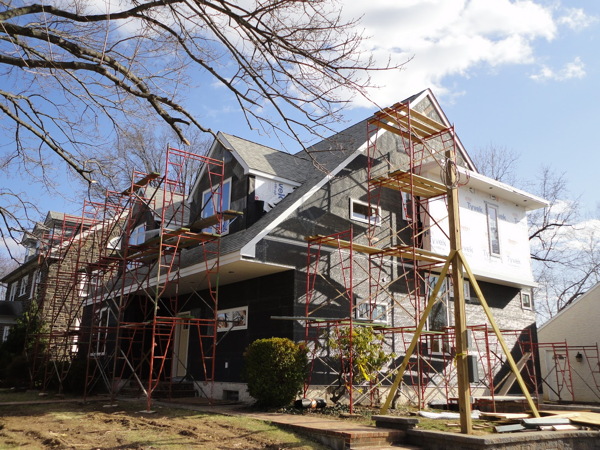 What we have as a result is the first indication of the different materials the house will have on the facade. The areas now wrapped in black paper will start receiving stucco - like as I am writing this. The areas wrapped in the white house-wrap material will receive wood siding panels - I think, at least the last time I spoke to the owner specifically about this..! In either case there will be a second and contrasting cladding material on these areas which will emphasize the form of the house.
A few more shots in a slide show after the link below.
Get the flash player here: http://www.adobe.com/flashplayer