Now that the house is closer to finishing the visual progress on site is less total than when it was being framed up and sided. But there is one more big change yet to happen, and its begun this past week.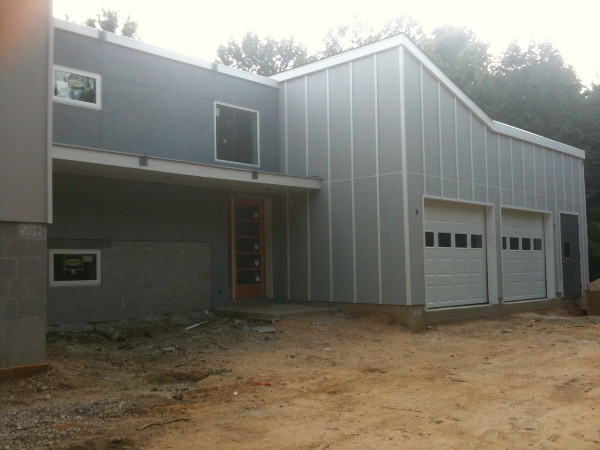 Inside the house the kitchen cabinets are getting installed, and other finishes such as tile for the bathrooms are happening at the same time. Outside is much the same as before while this interior finish work goes on. Yet the big change about to happen is the install of the septic system. Usually not a big design feature, in this case the septic system resides under several feet of fill directly in front of the house. The impact that this has on the design has to do with the way the house sits on the land. If you look back to the sketches of the house its always been shown sitting straddling a ridge of land the met the front of the house. That ridge of land is the fill to be placed over the septic system, and without that fill its left the house looking like a fish out of water. This will soon be rectified as the septic is installed now, and the fill will follow shortly.
More photos of the current state of the work follows the link below.
Get the flash player here: http://www.adobe.com/flashplayer