Now you can see the outside shape of the house. Based on the massing of traditional forms, yet it will be thoroughly modern.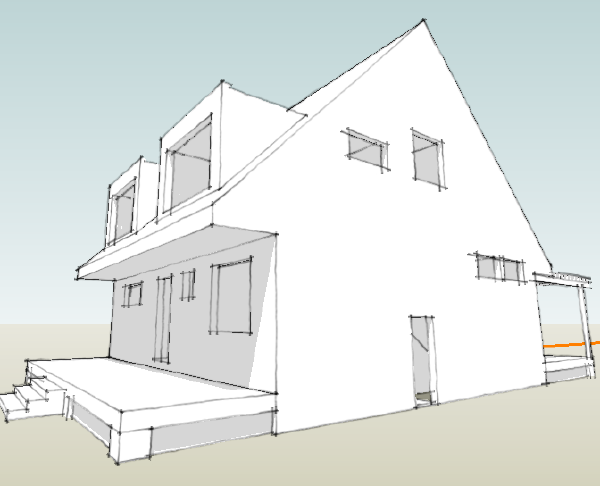 I've been studying houses with this particular combination of modern detail + space with traditional massing and form. I've been calling them "Motrad", at least to myself, but I like the term.
This design will offer 3 bedrooms and a small home office, 2 1/2 baths, all within a tidy 2000 sqft. A front and rear porch can slightly expand the small 32ft square footprint of the home.