Sunset at the Vermont Plat House Just a few shots of the framing progress on the Vermont Plat House. It reminds me of an ancient ruin as the posts and beams of the wall come together. The tall side is just about done, the low side is begun, and a portion of the bay window area is framed out as well.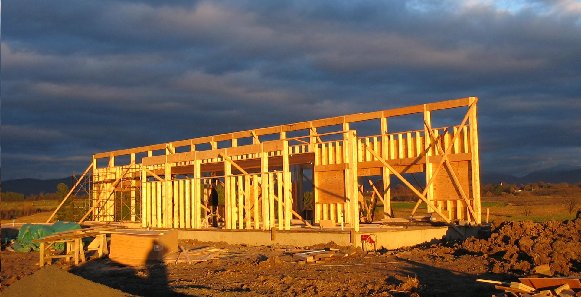 Fresh framing glowing in the setting sun!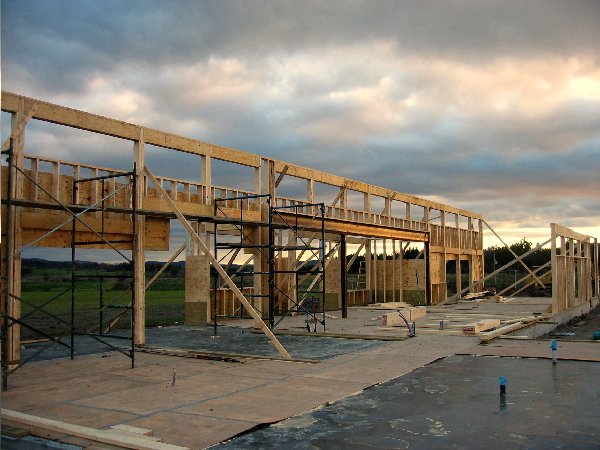 Against the dramatic sky. All photos are by the owner. Our sincere thanks to our customers who share their projects with us here.
Technorati Tags: house plans, modern design, modern house, Plat House