I promised to come back with some actual photos of this completed house. Peter forwarded a group of great black and white photos of his hillside house that I had posted earlier. I realize that it is difficult to understand a house just by looking at the floor plans and section - it can be too abstract so I hope these images are helpful. This first image is the living room which is at the lowest level at the back of the house.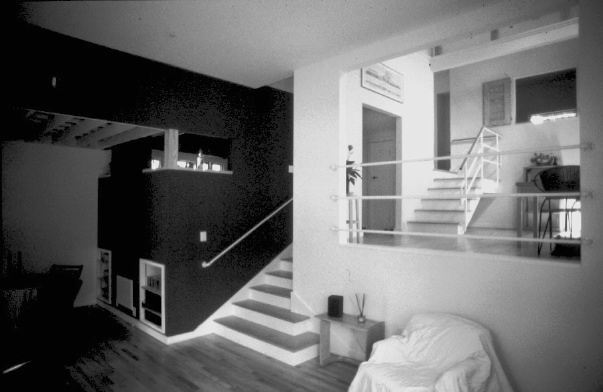 This gives you a good idea of how the spaces step down the hill and are interconnected. The next photo is from the guest room at the entry level in the front looking back towards the living room at the rear and the master bedroom above.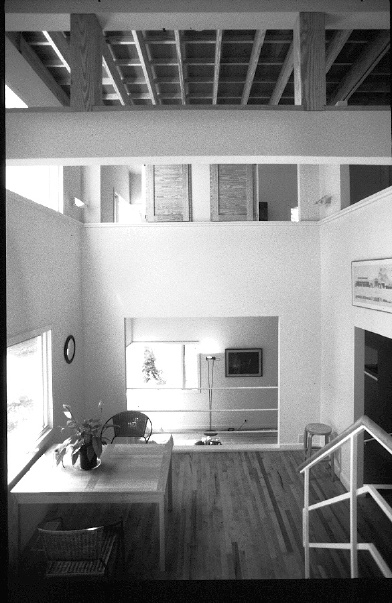 And the exterior, the front of the house next: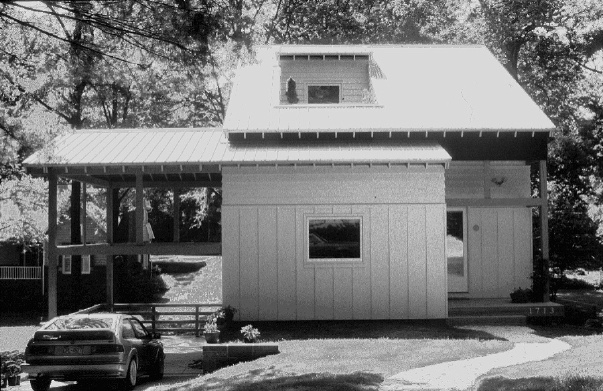 and then the side, you can clearly see the hill side here: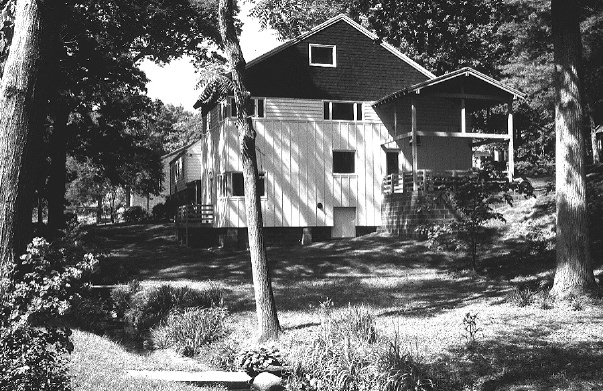 and finally the rear which overlooks the small stream and the garage and pavillion beyond.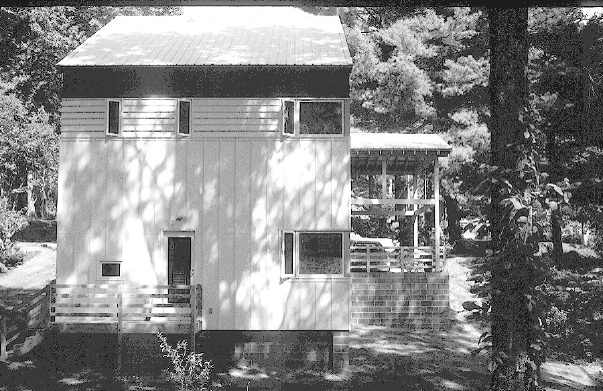 Thoughts and questions about the house are welcome. I want to convince Peter to do the work required to offer this as a stock plan.
Technorati Tags: house plans, modern design, modern house