The new Plat House project in Pennsylvania has begun rough framing. Progress comes fast with the simple framing of this house, and the framing should be complete very soon.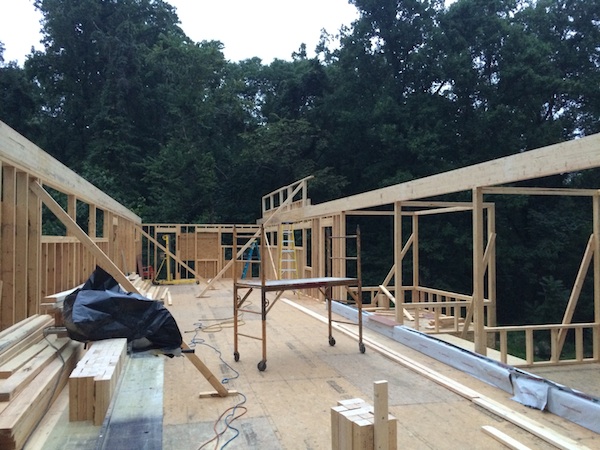 Here the exterior wall framing is pretty far along. They've just started on the clerestory window, high on the bay window side of the house. And the sloping side walls are not yet framed up to the full height of the house.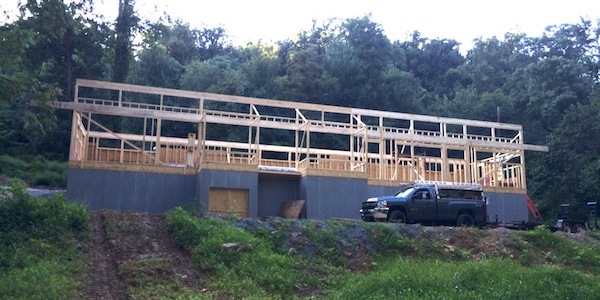 And here you see the clerestory window wall framing is complete, and the sloping side walls are also finished. The walls are all in place ready for the framing of the roof to begin.
More photos are posted on the Flickr album for this new project. As always our thanks go out to our customers for sharing their builds with us.