The interior sheet rock joints have been finished and the interior is ready for painting.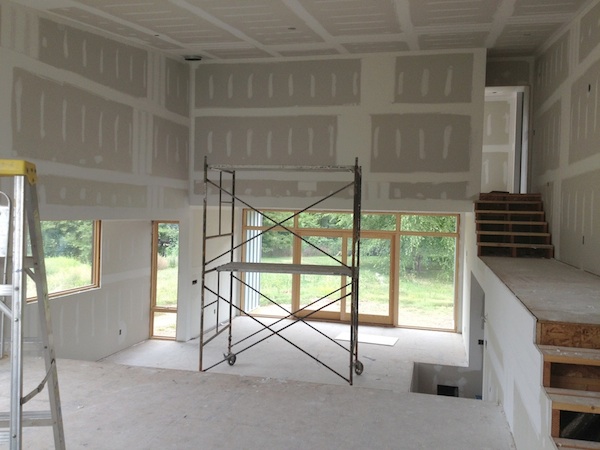 While additional coats of paint go on outside, the interior will continue with floor finishes, cabinetry, the hanging of doors and installation of hardware and fixtures.
This XHouse1 is the first example of this design to be built, and its available in our catalog here. Its also the first house from our XHouse collection to be built, which is a family of designs with fresh contemporary theme, and our first designs to feature our energy efficient USA New Wall assemblies.