We've been following the New Arkansas Plat House in the blog, but regular readers will recall that I've mentioned a few other houses that were under construction.
In Oregon this glue laminated timber frame modified version of the Plat House is well under way. This is going to be a pretty spectacular Plat House that I think will live up to the setting.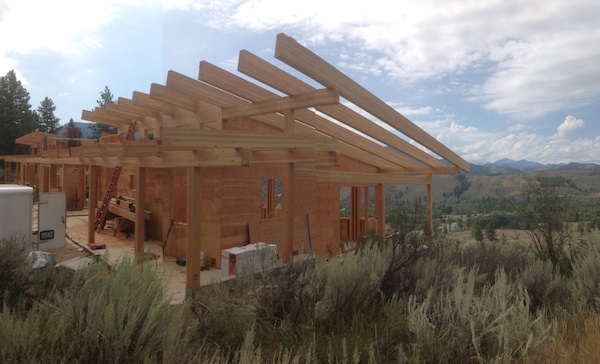 In Hawaii, yes - I just said Hawaii - this extensively modified Plat House is nearly fully framed. I don't have a shot of the view here, but I can assure you it is also spectacular, looking over the ocean from its spot on the slope.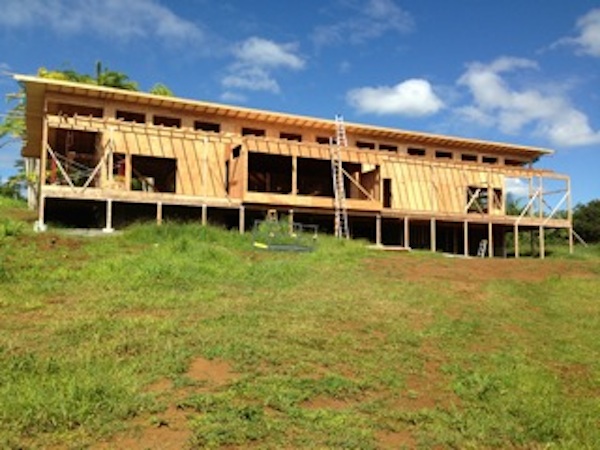 Meanwhile the New Arkansas Plat House owner is planning out their details, sketching digitally over photos of the house in progress using her "Painter App". Clever, and you can do this too. Its great to see how creative our customers are!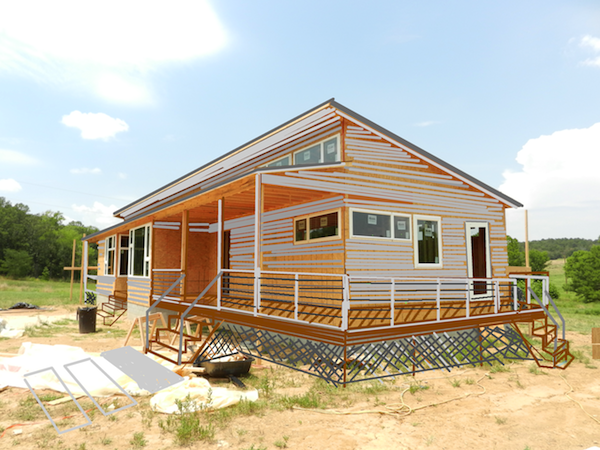 Beyond these three we have another customer in Texas ramping up for their own Plat House, and a customer in Indiana building the very first instance of the XHouse1. This will be a great build to follow as the house is very interesting and it will be exciting to see it take shape in real life.
There has been a clear change in momentum this year, as we've seen several customers get started, and several prior customers return to their houses and resume progress. I hope that inspires you to move your modern home project along, and the confidence of knowing that many others are joining you in fulfilling this goal to have the kind of house you always wanted. We are thrilled to be part of this with our customers and I hope we can see you build your modern home too.