The XHouse5 is now complete and ready to order, and ready to build.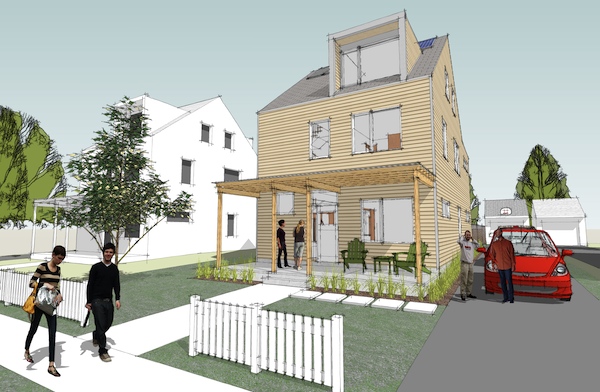 Our favorite news is news of new designs in our catalog, so I'm thrilled to announce that the XHouse5 plan set is complete and available for order.
The XHouse5 is the second plan set to implement the high performance USA New Wall and Swedish Platform Framing designs first offered in our Lagom House family of designs. Now this energy efficient design is available in a bigger 3 bedroom house, one with room for expansion in the attic level.
The XHouse5 finds itself in our Stealth House Group as it lends itself to fitting well in existing neighborhoods, as well as new neighborhoods following traditional planning methods.