I received some new photos of the progress of the Maine Plat House, and for the first time some short videos of a walking tour - short though! The era of smart phones is here when customers building start sending in videos!
The videos give us that rare chance to move through 3d space and get a fuller sense of the house. It also gives you a glimpse out of the windows and some idea of why the house is facing in the direction it is.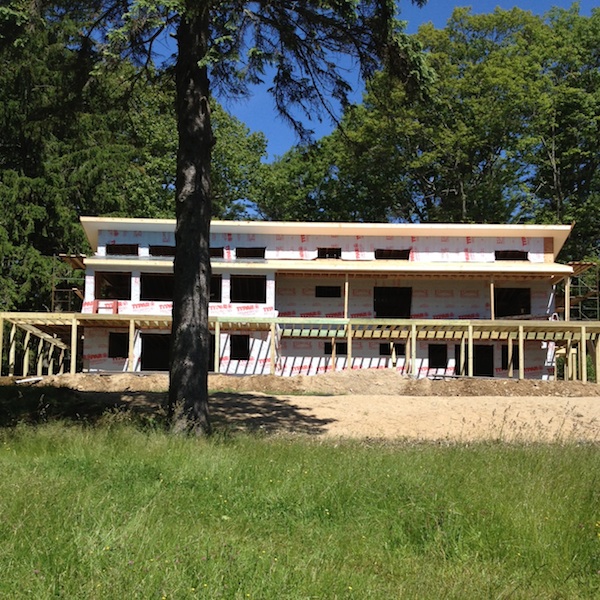 Above - the back of the house which overlooks their nice view. Click through to see the videos and a slide show of the new photos.
The first video is the approch to the house walking down the driveway. You can get a good look at the garage they've added on. It has a conventional peaked roof which I think puts forth a more ordinary appearance to the neighbors. This makes the surprise upon entering the house more remarkable.
The next video takes us in the front door and gives us a look at the main living space.
And the rest of the new photos are in this photo browser below:
Get the flash player here: http://www.adobe.com/flashplayer
Much thanks to our customers/home owners for sharing their projects. The 2 bedroom Plat House, and 3 bedroom Plat House can be found in our catalog.