I don't often share projects from my local clients, unless they are modern or they have some connection to our Modern House Plans. In this case the project is a local build in Pennsylvania just outside Philadelphia. Its technically a renovation, but in truth is starting at the ground floor and rebuilding from there up, and adding to the back of the house. The new design shares a lot of DNA with the XHouse3 house plan, which is why we are going to watch the construction here.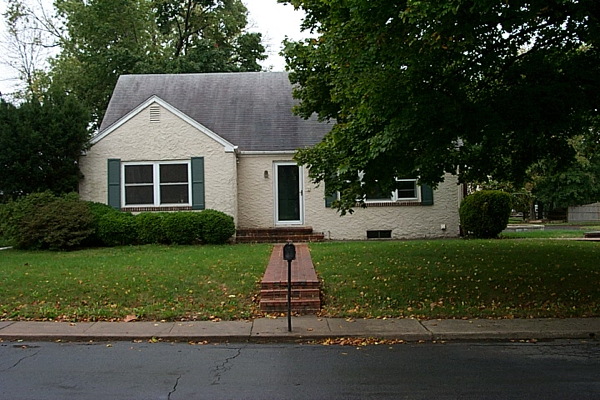 Above and below is the existing house. A masonry one story houses, with a cape cod like proportion. One and a half story you would call it, as there are a couple of bedrooms under the rafters on the second floor. It has a companion detached garage to the rear, and its on a corner lot. Most of the house's neighbors are taller, with greater stature, so part of the brief was to give the house more presence. Owner also wanted the house to be compatible with the neighbors at the front, but modern in the back. Sounds like a job for a MoTrad Stealth house!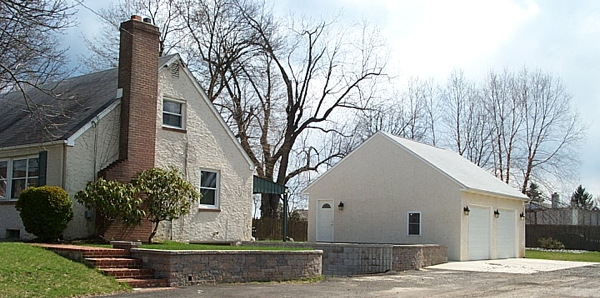 And this is what the house will be transformed into. In front the house respects the geometry of the existing historic homes, the Cape Cod roots of the house even more evident now. Yet the house and its dog-house shaped dormers will have a stark minimalism to their detailing.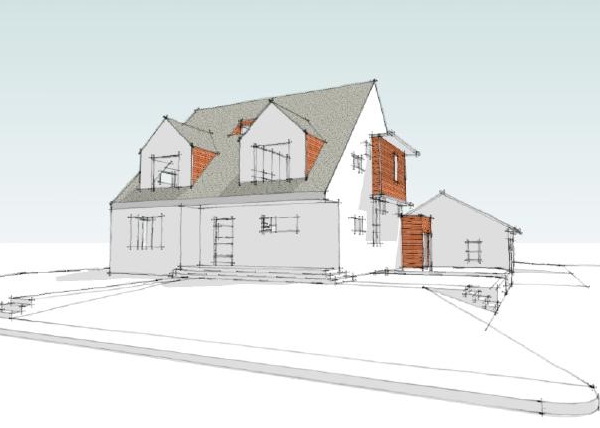 In plan the house has much in common with the XHouse3, although the scale is slightly larger here. A centrally located stair takes you up to the bedroom level, and another short stair takes you up to the Master Bedroom level. Another couple of feet above the second floor, it affords the main living spaces a high ceiling.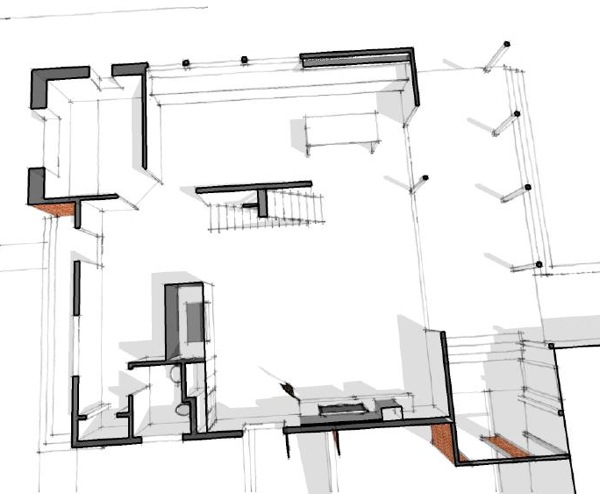 The owner spent a lot of time getting to this point. Several other architects were engaged and ejected before we set to work on the design. He traveled to modern home tours in California and Atlanta all to collect ideas and take pictures of modern home inspirations. We worked through the schematic design, and advised as he applied his engineering background to preparing the construction drawings himself.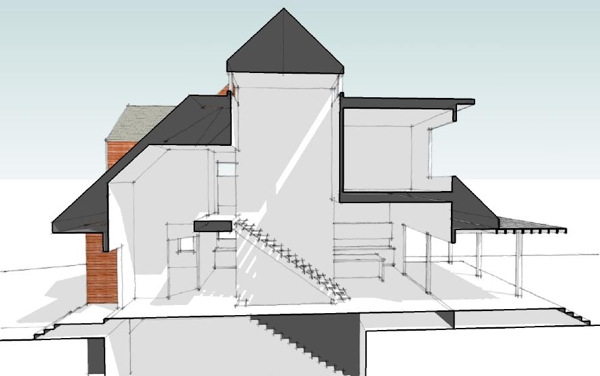 Here you see a section through the core of the house where an atrium extends up to the attic level above. This chimney ventilation will aid in venting warm air in the summer.
More images of the house design can be seen on our web site. The owner is self contracting, so we expect the pace to be slower than a full time gig, but follow along. It should be fun to watch this come together.