Build out of the covered walkway between the house and garage, the deck on the second floor of the house goes up, and the dome is assembled and test fit - almost test fit that is as the wind kicked up forcing it back to earth. The windows also arrived on site which means that as soon as the framing work is done they will be installed with the wall panels follow closely behind. So in today's series of photos from the owner we'll see the crew completing the last of the framing tasks.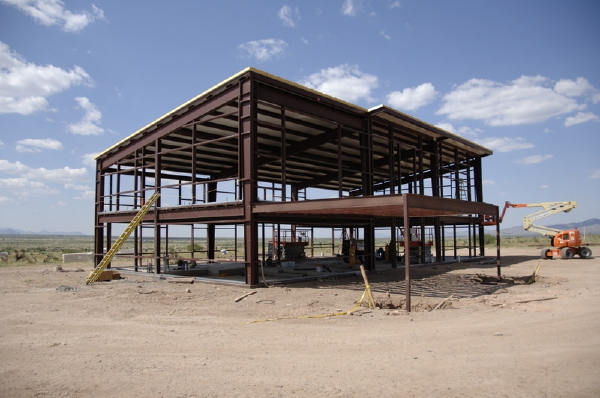 We also see the dome assembled now. It was done in the frame of the garage - one of the few shady spots I imagine is the reason. The goal was to test fit the dome on the observatory frame before the wall panels went on, so that if an adjustment of the frame was required then it would be easier to do without the cladding in place.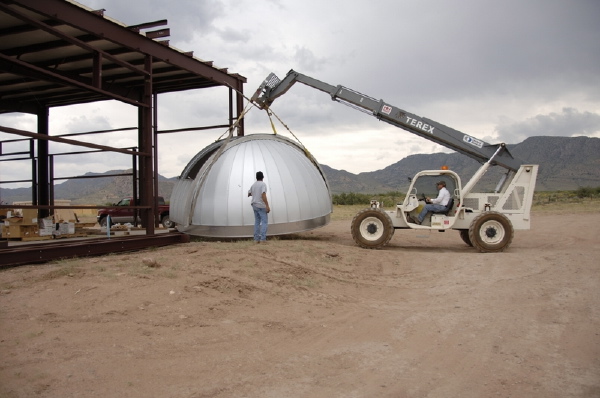 That seemed to come off very well, but the weather did not cooperate on the day this was done. As the wind picked up it made the dome difficult to handle and the call was to try the test fit on another day. The owner got a few amazing photos of the dust devils kicked up that day!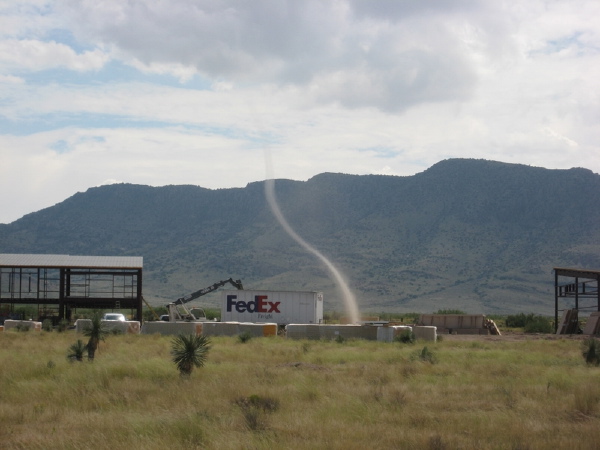 And here is the days photos in the Flickr photostream after the jump.